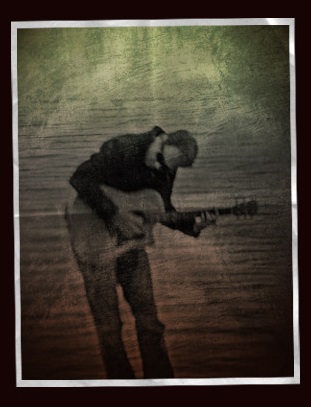 Radio Stations all over the world can now download the bands latest tracks for FREE. Click here to go to the band's Air Play Direct site

"John Enghauser" is a singer/songwriter who has been on the original music scene since the mid 90's. Falling in love with music at a very young age, John grew up collecting albums and listening tirelessly to the sounds of rock, funk, jazz, soul, fusion and progressive rock. His first live performance as a lead singer was in a High School rock band at age 17. Enghauser has developed into a truly gifted artist ever since.

Enghauser's first break was as front man for his high-octane funk rock project called "Jamawokee" which debuted in Massachusetts. John began honing his songwriting and front man skills as the 4-piece band released its first recording, self-titled "Jamawokee", in 1996.

John later fronted his own original band in Boston called "Jeng" which developed a reputation for its potent live show. He used his creative flair to write all of the material for Jeng and his talents sparked the interest of heavy hitting labels such as Columbia and Virgin Records.

In 2000 John released the Jeng album "Larium Dream" which is a compilation of some songs he wrote while with the band. John was honored to have his mentor Mitch Chakour (Joe Cocker, Bonnie Raitt, James Taylor) share keyboard duties with him on this amazing album.

John's music is a mix of past and present sounds. He released his latest CD "Lost in the Pages" in 13 countries including Australia, England, France, Germany, New Zealand, Canada and The U.S.A. John wrote all of the material on the album and co-produced it with Joerg Stoeffel. Enghauser performs all vocals, acoustic guitars, electric guitars, bass and keyboards on this album. The album features superstar drummer, Dicki Fliszar, who has shared the stage with the likes of Van Halen, Iron Maiden and Bon Jovi. In addition, "Lost in the Pages" has received critical acclaim by being nominated by The LA Music Awards for "Best Album of 2009" in two categories.

John has been influenced by the sounds of Stevie Wonder, Earth, Wind and Fire, Led Zeppelin, early Genesis and Jamiroquai. If you like Lenny Kravitz, The Black Crowes and/or Steely Dan then John's music will find familiar ground with your ears. His lyrics are poetic and his songs are magical. He is timeless FM radio.

After reaching several milestones for a number of years, John has been out there performing live and building a fan base in the indie music scene. Fast forward to 2009 and John has now signed a global deal with indie power house "Blue Pie" www.bluepie.com.au. John will be working with Blue Pie throughout 2009 in preparation for the launch of his self-titled album " John Enghauser". Live dates will be announced on his MySpace page and website.